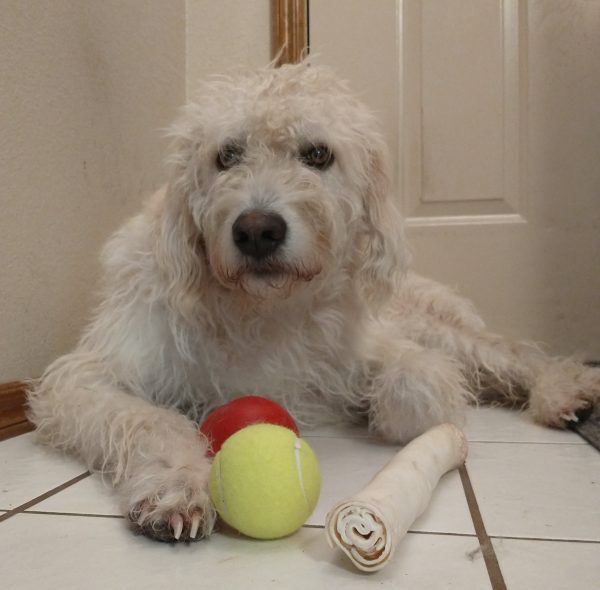 ​On Fri, Jan 8, 2021 at 1:46 PM Ruth Keller <> wrote:
Would you both be kind enough to remove Gatsby's listing?  Now that I have homes, for better or worse the owner had a change of heart. This is such a problem with dogs that are with their owners, rather than a shelter. I did offer to help her with grooming, training, etc.
Warm Regards,
Ruth

Gatsby is a very well trained  and socialized one year old Komondor. He is neutered and up to date on vaccines. His parents were home with him for 6 months when they got him but now that they are back to work, he is chewing on trees in the yard. He is located in Oklahoma.
If you are interested in adoption, complete the rescue adoption form at https://komondorrescue.com/komondor-adoption-form/
For more information please contact Ruth Keller at 610-942-7171 or email: